Description
Thermochromic Pigment Range – Heat sensitive in 22 and 31 deg.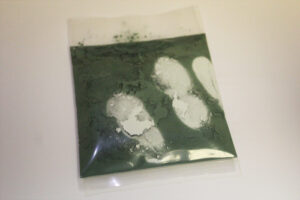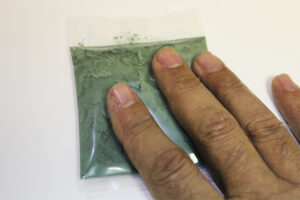 THERMOCHROMIC PIGMENT POWDER
Heat changing, color altering – color to clear
CHECK OUT OTHER SIZES WEIGHTS AND PRODUCTS
LARGEST SUPPLY OF PIGMENTS and POWDERS
A full range of 22 and 31 deg pigments:
These pigments will color change from color to clear dependent on temperature.
The warmer the temp the white the pigment will become.
22c / 71f pigments:
These are great when working with Goo and Slime. WHY : Because the composition and mixture in slime makes it cooler than surrounding temperatures.
Therefore using this temperature will make the Goo and Slime change color faster and better.
31c / 87.8f Pigments:
These are great for warmer temperatures. As the temp rises the color will start to change. Body Temperature is around 96f degs.
Therefore these pigments will start to change if the room temperature is higher or lower  when you touch the pigment.
Use a clear varnish, nail varnish or top coat to create the desired effect.
CHECK OUT OUR OTHER SIZES, WEIGHTS AND PRODUCTS
10g, 1oz, 2oz, 4oz, 8oz, 1lb+
PHOTOCHROMIC, GLOW IN THE DARK, UV BLACKLIGHT
Additional information
| | |
| --- | --- |
| Weight | N/A |
| Weight | 1 Kilogram, 1 Ounce, 1 Pound, 10 Grams, 10 Kilograms, 2 Ounces, 4 Ounces, 8 Ounces |
| Color | Black, Blue, Green, Orange, Purple, Red, Yellow |
| Temperature | 22° C (71° F), 31° C (88°F) |